Description
A large space of 31 square meters furnished in a perfect Italian style and attentive to the most demanding needs: these are the characteristics of our Junior Suites. Rearange your ideas Rearrange your ideas and organize the next meeting on our comfortable sofa in the living area, relax your mins by reading your favorite international magazine and end the day with a fragrant and relaxing bath.
Details
Bedding
King bed or twin beds
* Pets allowed with an extra charge of € 10,00 per night
Junior Suites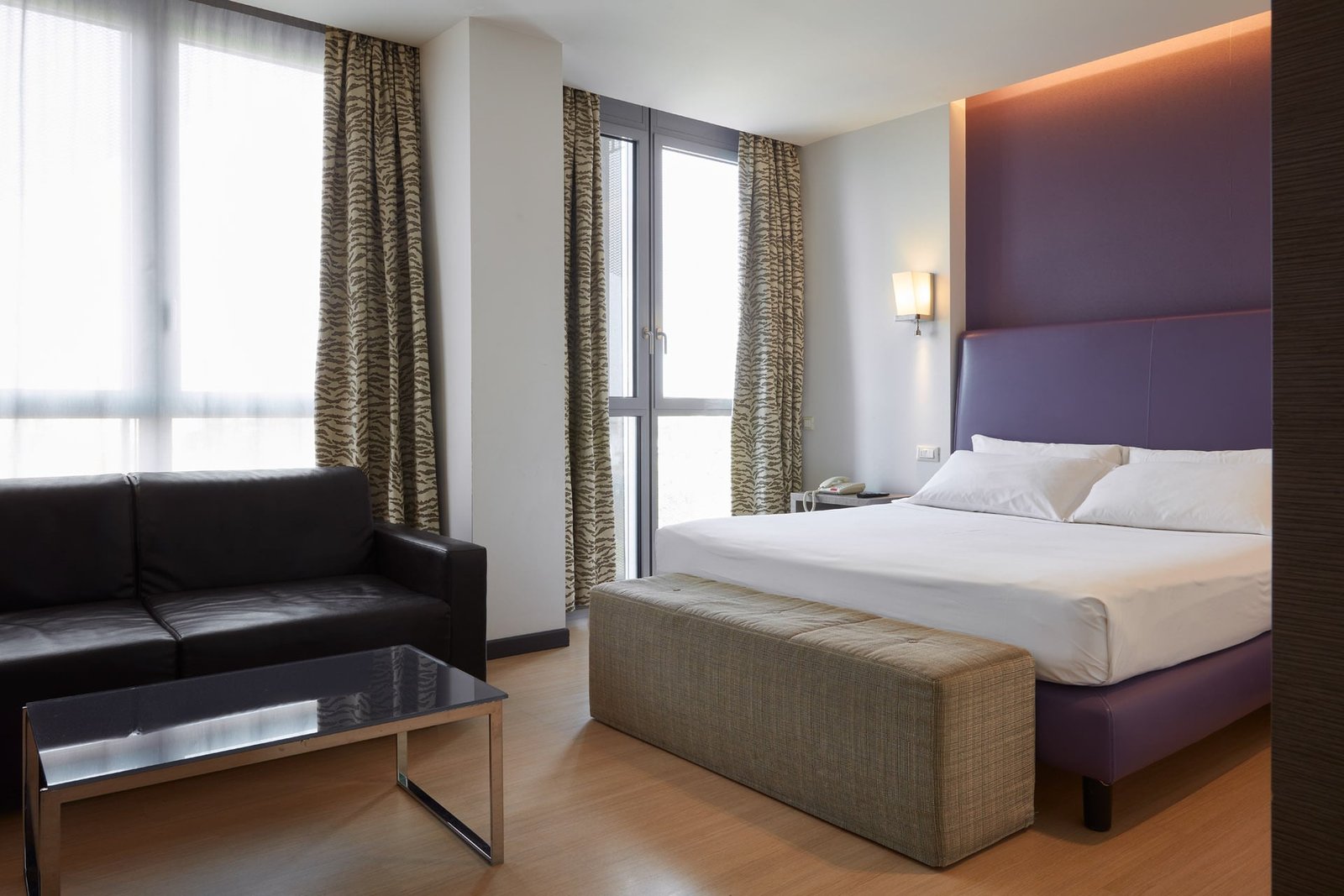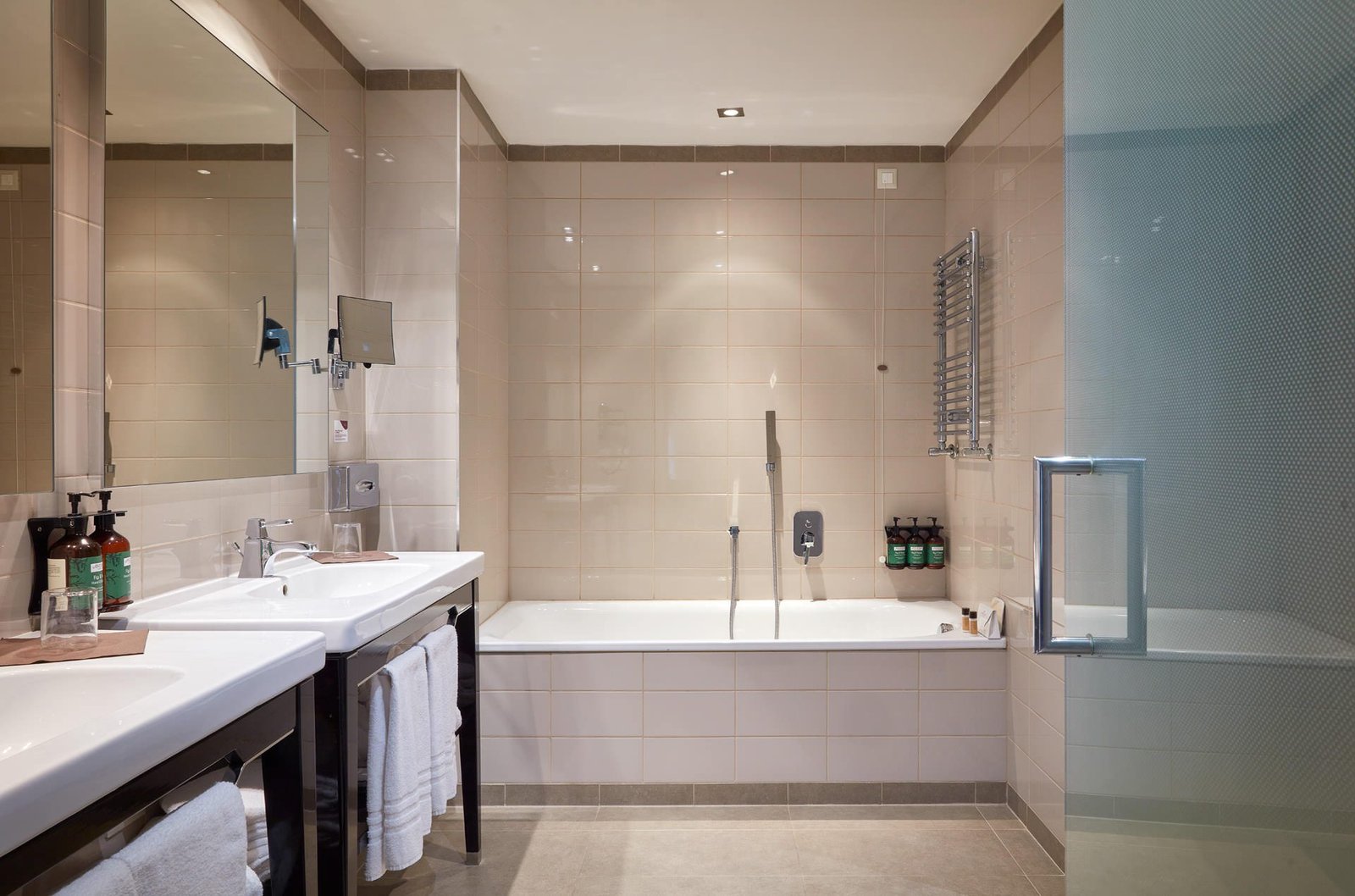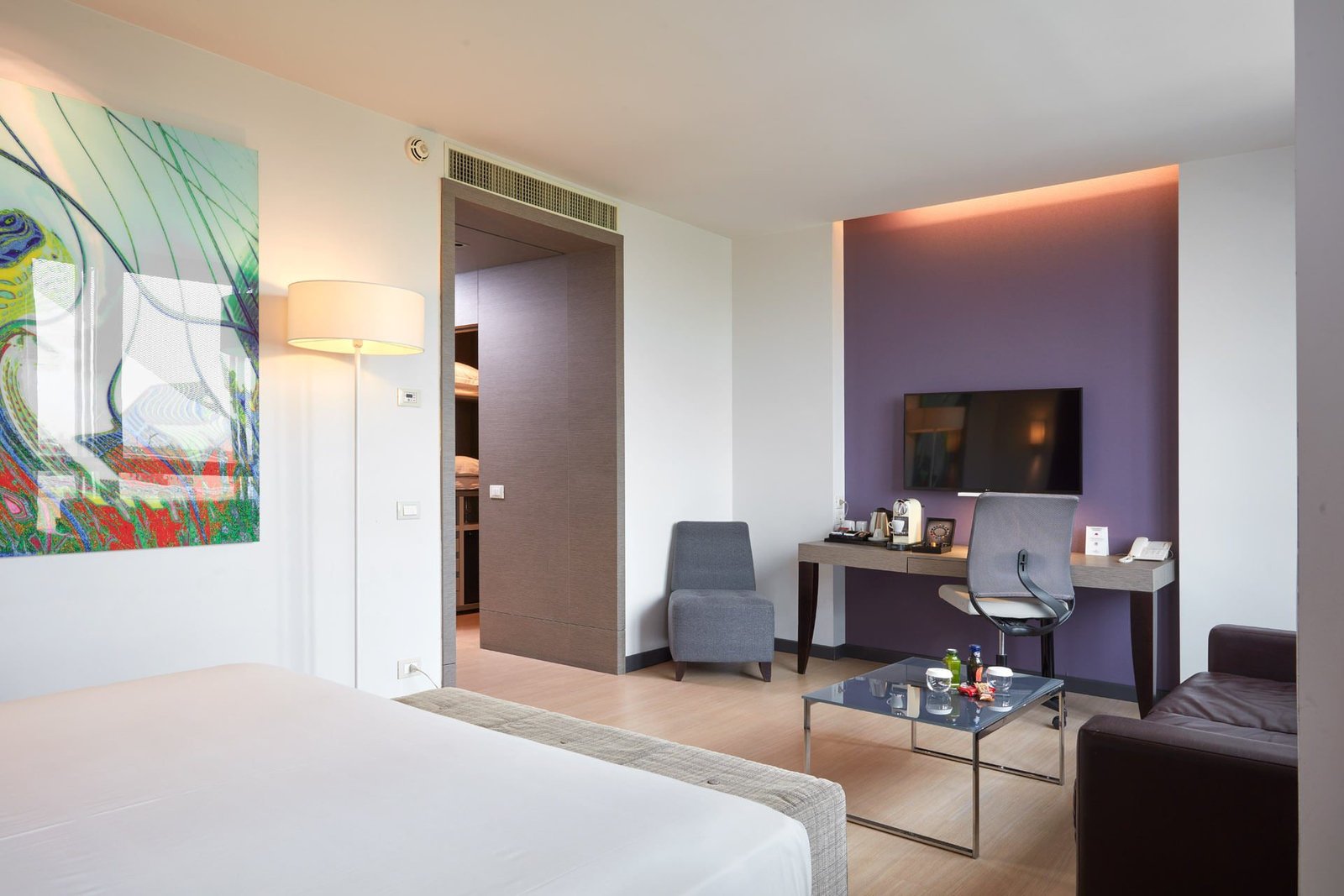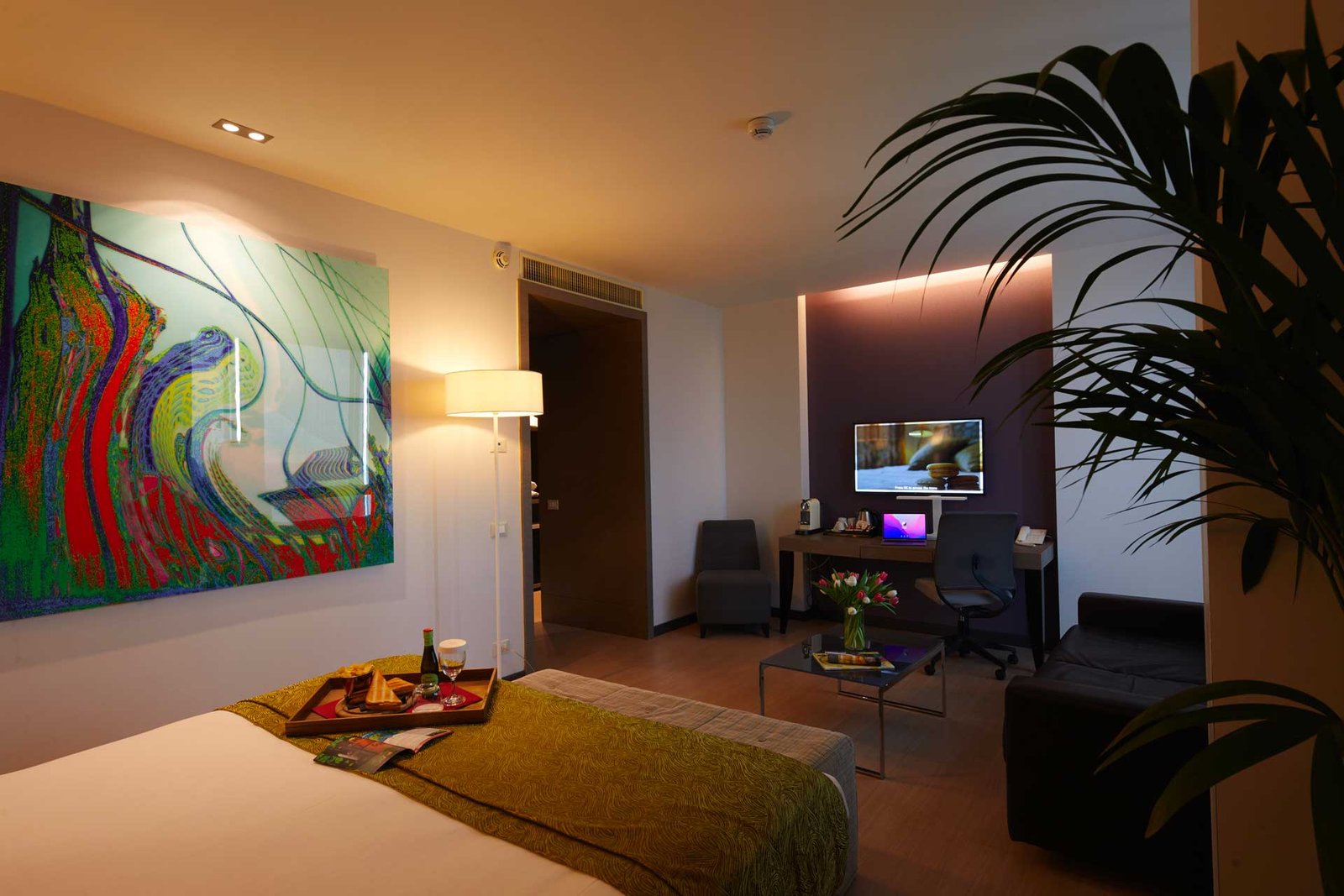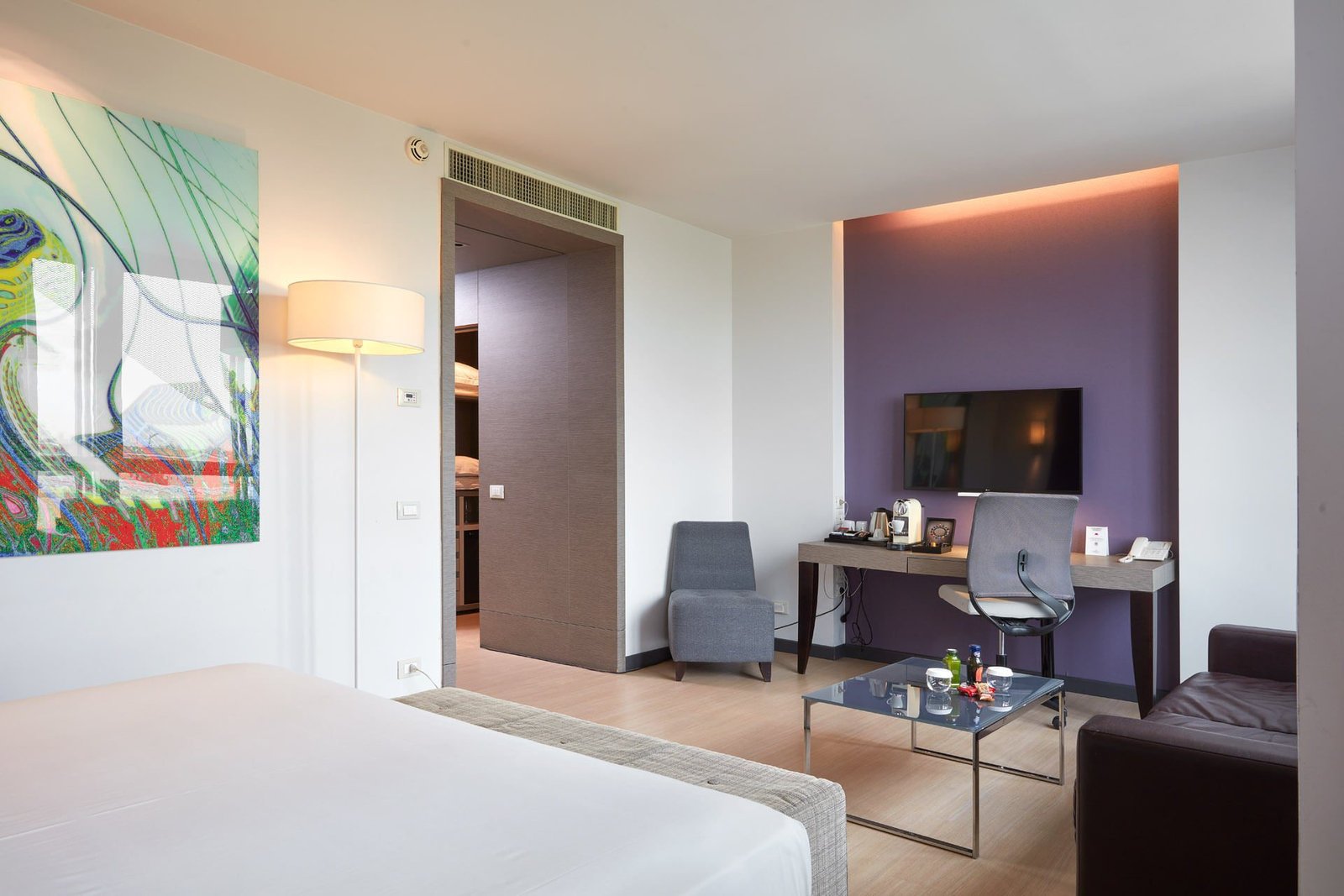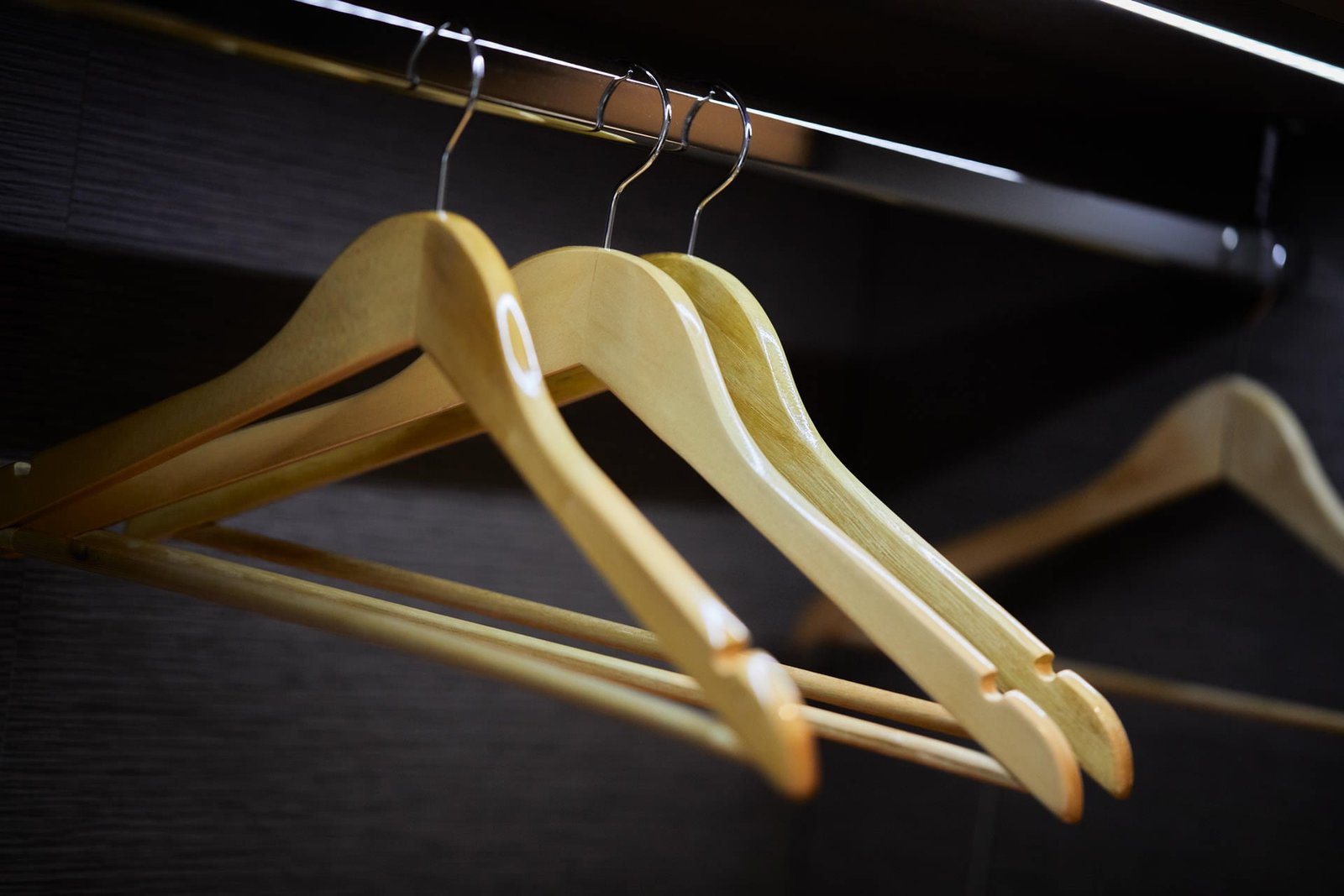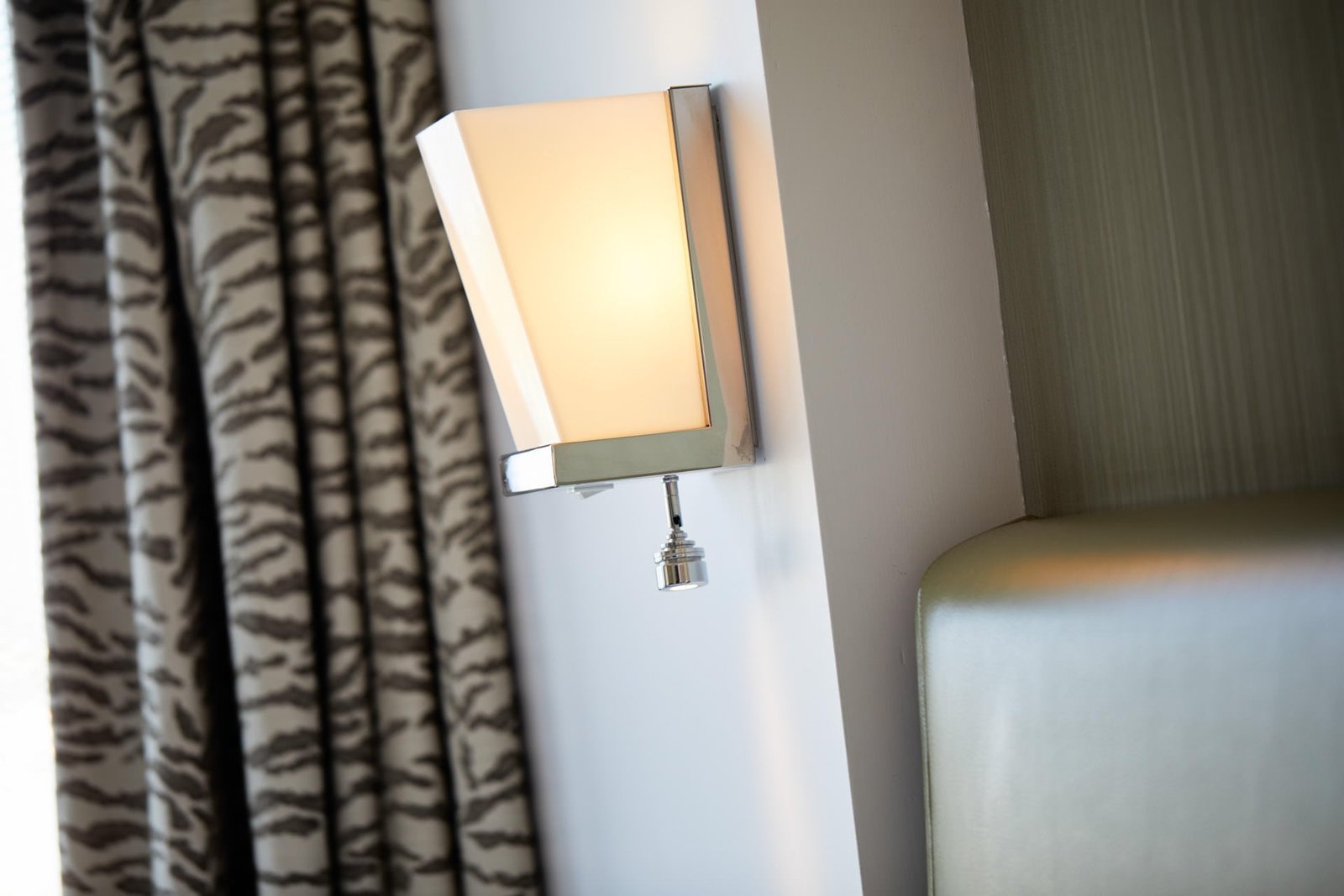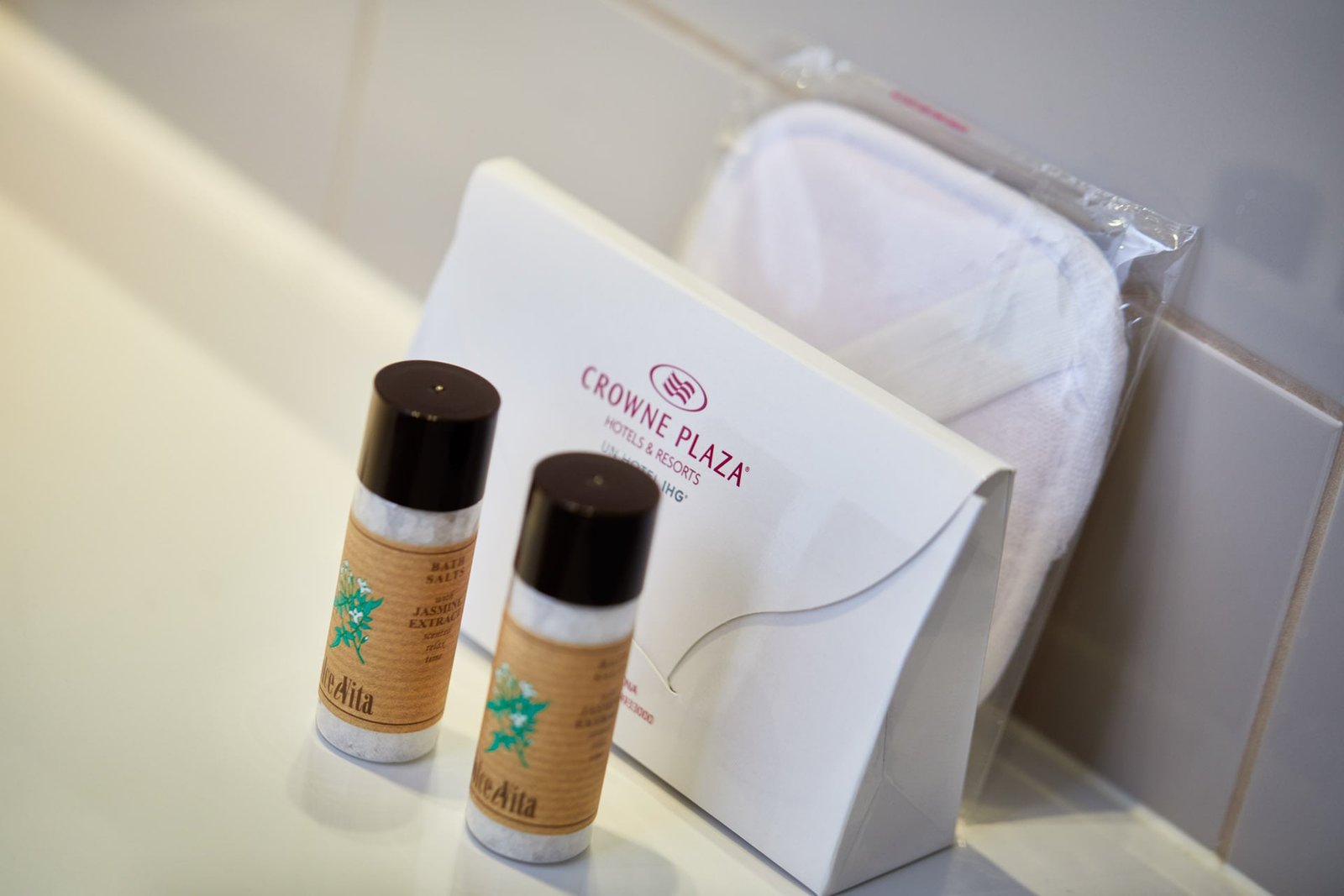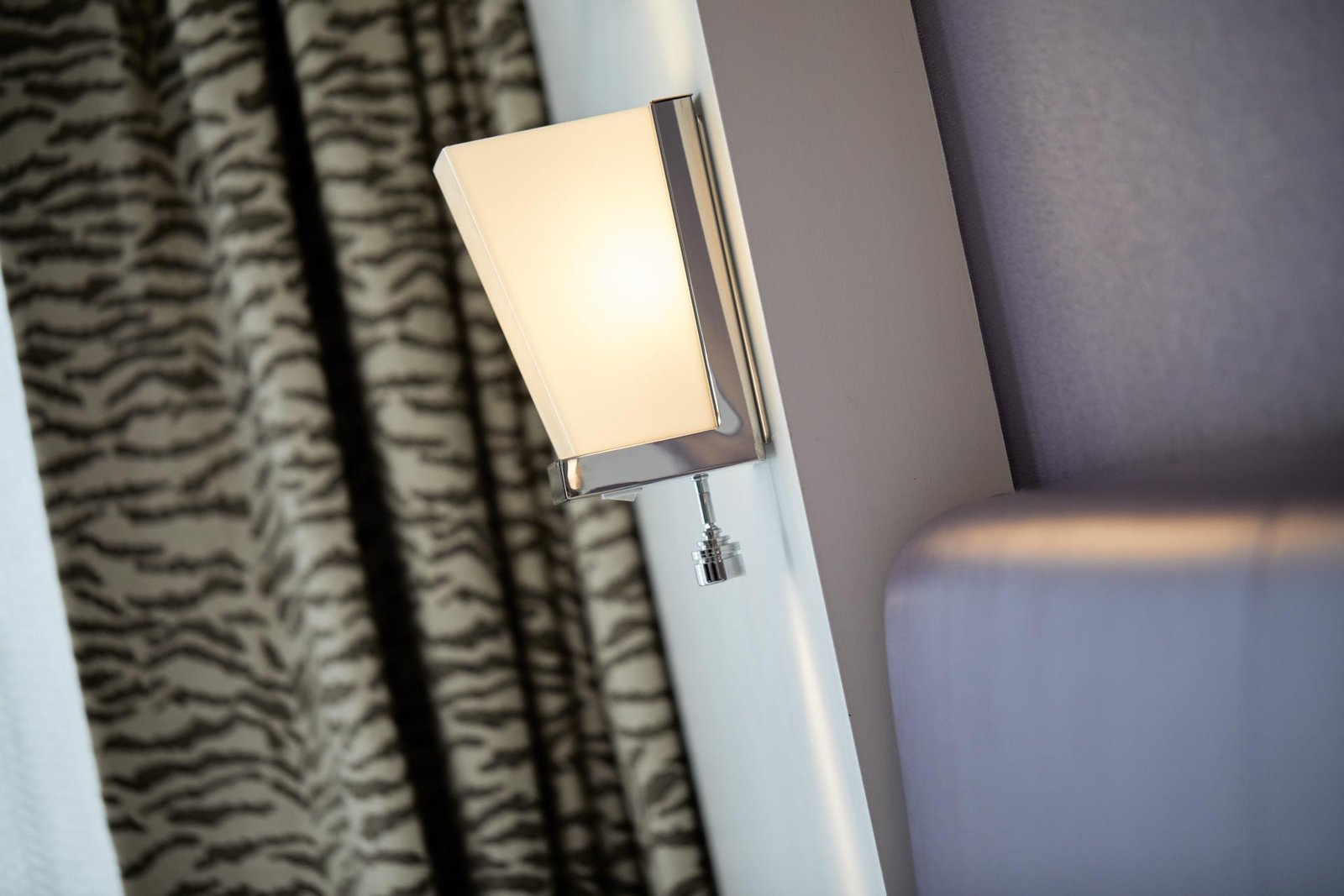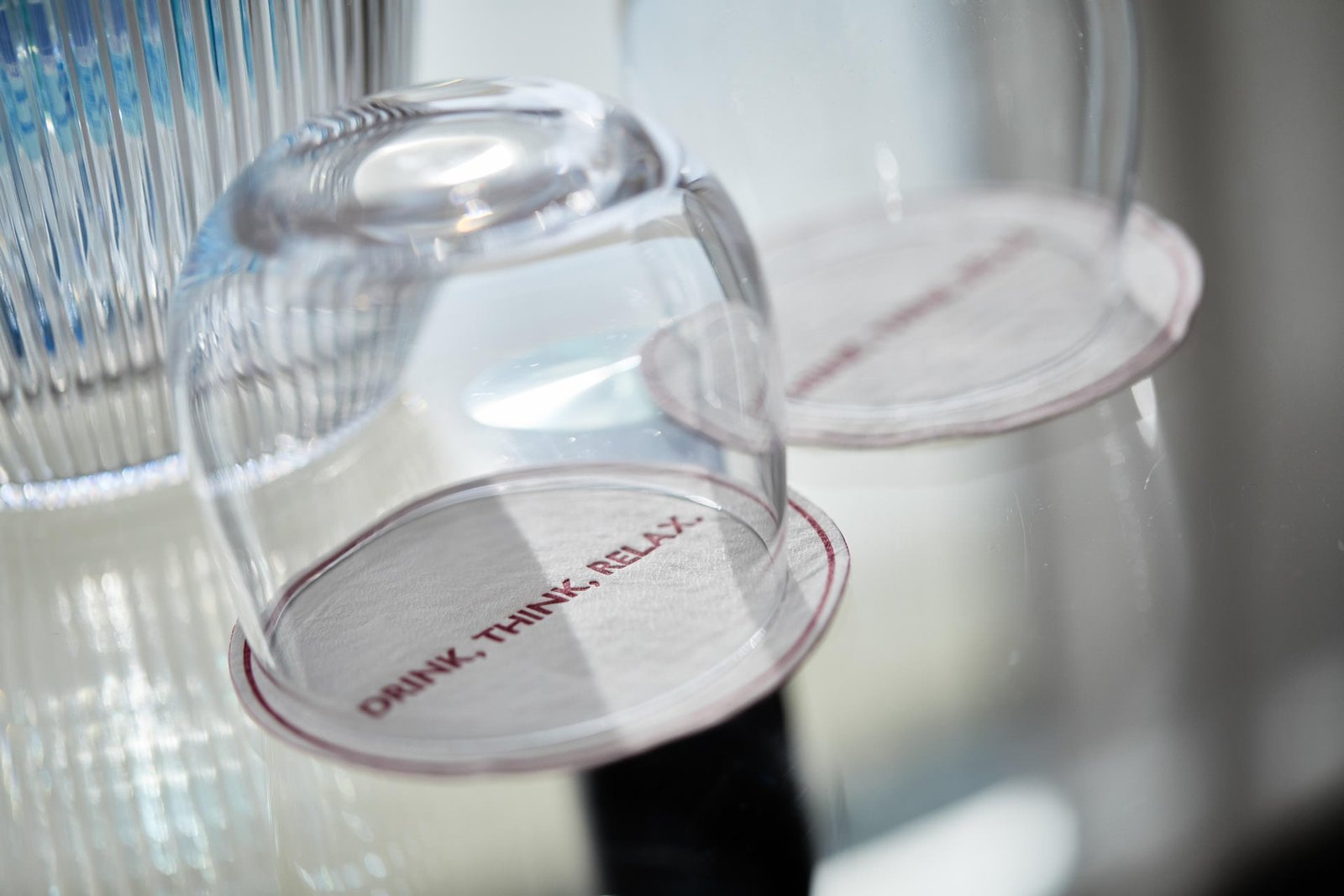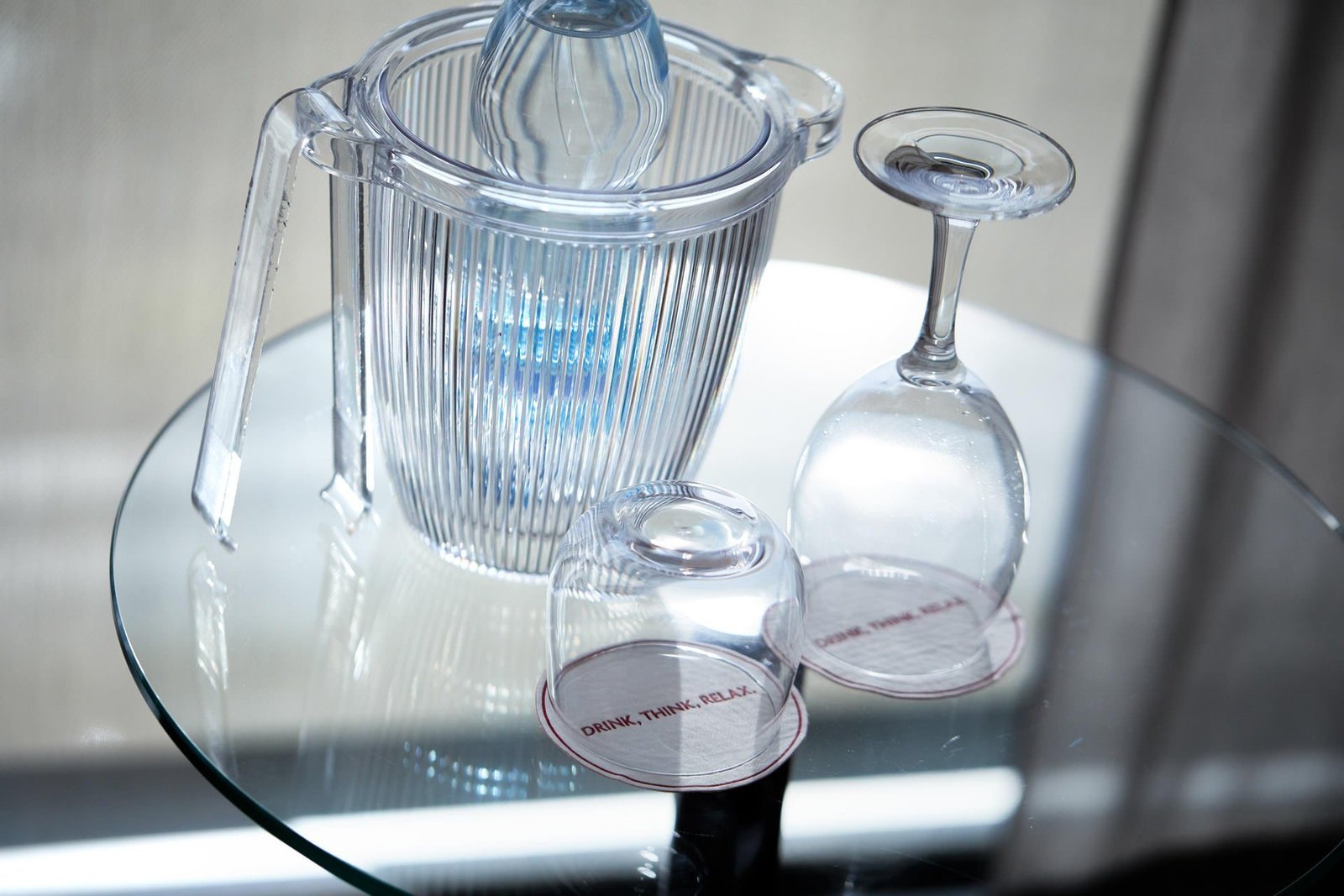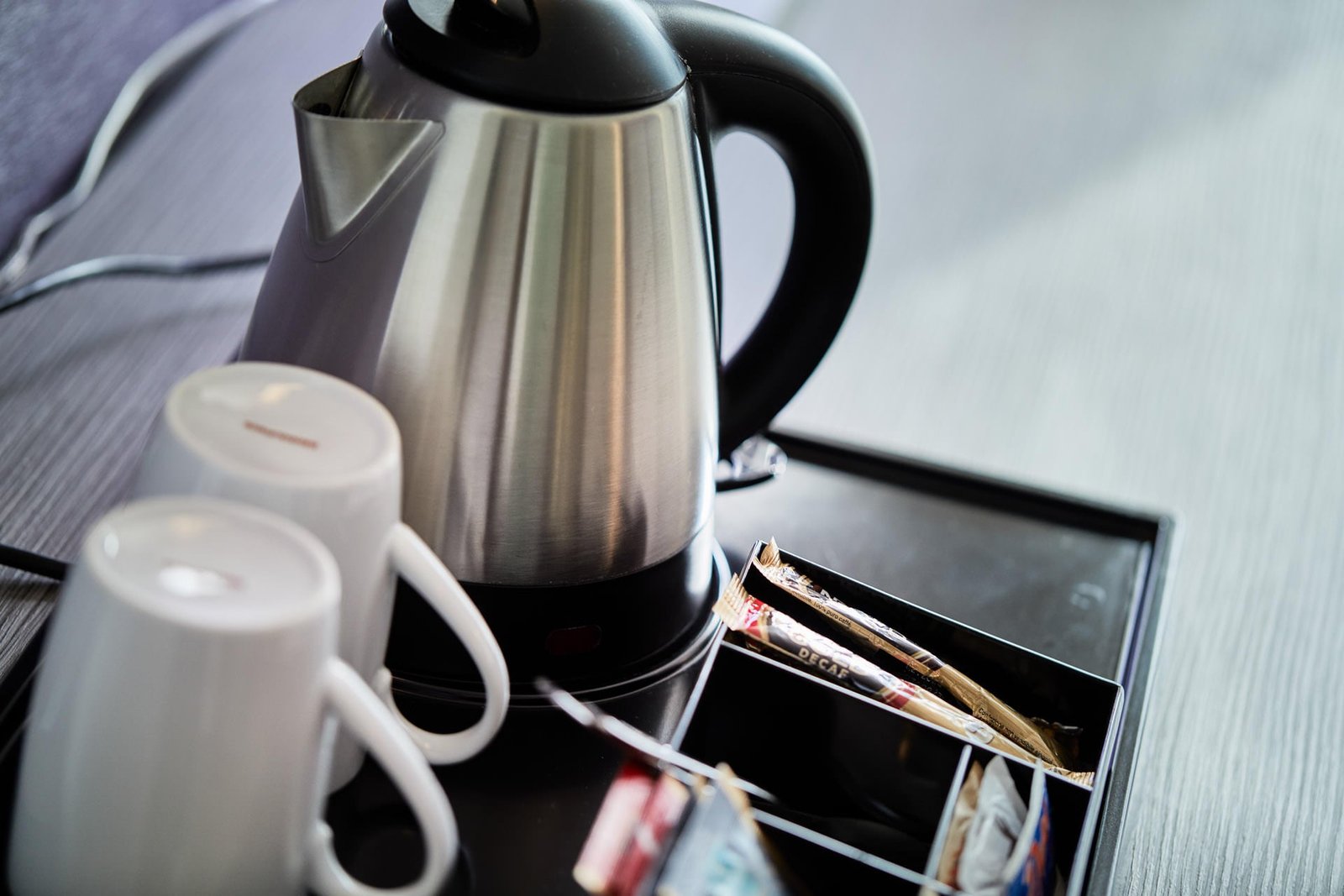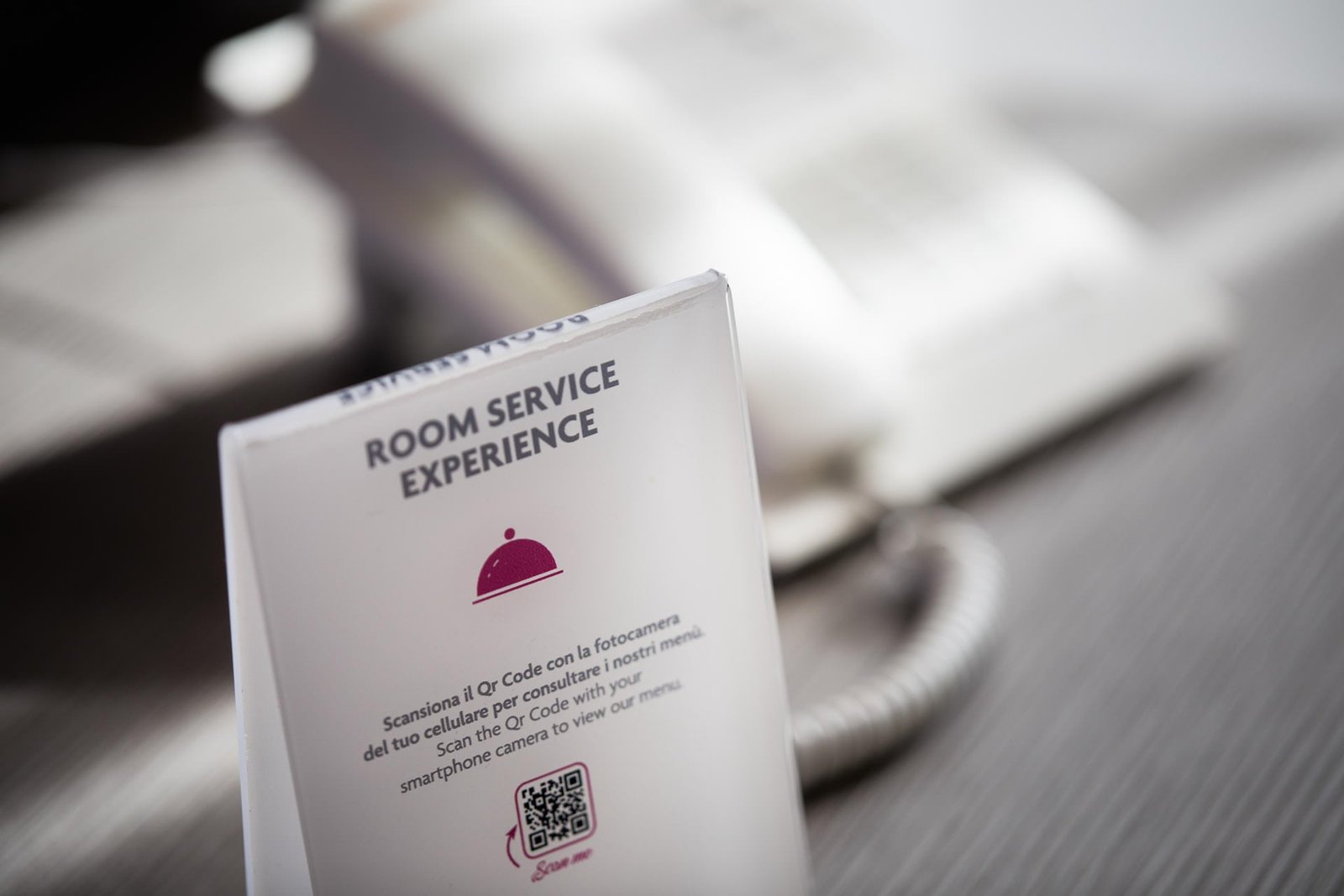 More than just a room
Discover

the Panoramic Pool

the Fitness Area

the Byblos Sky Terrace

the Bellini's Bar

the Plaza Restaurant
Byblos Sky Terrace
Take a moment to savor a drink in a unique place, surrounded by the lights that illuminate the city of Verona. Byblos Sky Terrace has just been renovated, come and discover all the news!
Tesla Supercharger®
Teh Tesla Supercharger® network allows you to stay charged on the go. Plug in in one convenient locaion, grab a cup of coffee or a quick snack, and hit the road again. With over 20.000 global Superchargers, the newwork gives you the freedom to travel.
Shuttle service to Verona city center
With Crowne Plaza Verona's shuttle service, you can easily reach the center of Verona in a few moments and, upon request, the Verona Porta Nuova railway station. Booking available at our Front Office for up to 7 people and subject to confirmation at the following times:
Hotel –> city center: 10:00 11:00 – 12:00 – 17:00 – 18:00 – 19:00 – 20:00
City center –> Hotel: 10:15 – 11:15 – 12:15 – 17:15 – 18:15 – 19:15 – 20:15
5 important things to know
Our guests loved the big and clean rooms, all with TV
Just 15 minutes by car from the Arena di Verona
Our guests loves the fitness area and the panoramic pool
One of the few Hotel in the area with a 24 hours room service
One of the few Hotel in the area with the pool
List from Google based upon 1.532 reviews.
Your can help us to improve this list sending a feedback.
Rossella T.

Travel purpose: leisure trip
Andrea T.

Travel purpose: business trip
Emanuele T.

Travel purpose: Tesla recharge
Federico A.

Travel purpose: business trip